By Ohene Anochie/AMN.
From the triumph of Congolese rumba to the coups that rocked the continent, we look back at the highs and lows of Africa's politics, culture and society in 2021.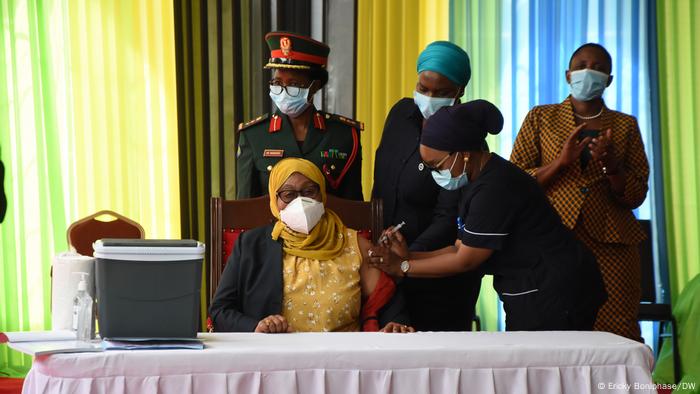 Tanzania's COVID-19 U-turn
Early in the COVID-19 pandemic, Tanzania's then President John Magufuli declared his country "coronavirus-free" thanks to the power of God. But when he died in March, his successor, Samia Suluhu Hassan, reversed this policy of denial. She set up a COVID task force, launched a vaccine drive and had her photograph taken getting the jab.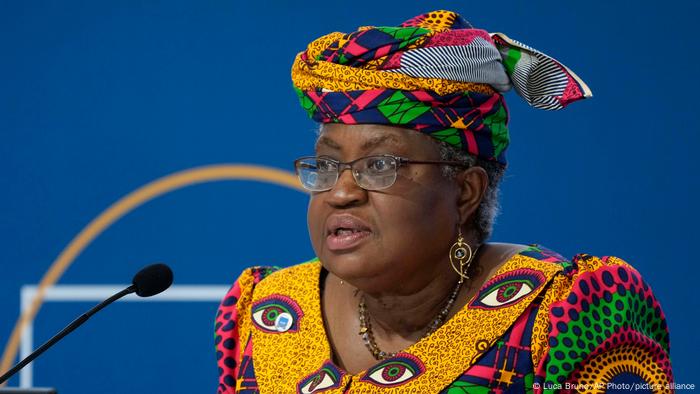 Making WTO history
Nigeria's Ngozi Okonjo-Iweala was voted in as the director-general of the World Trade Organization in March, becoming the first woman and the first African to head the body. A global finance expert, Okonjo-Iweala was formerly the chair of the board of GAVI, the vaccine alliance, and twice served as Nigeria's finance minister.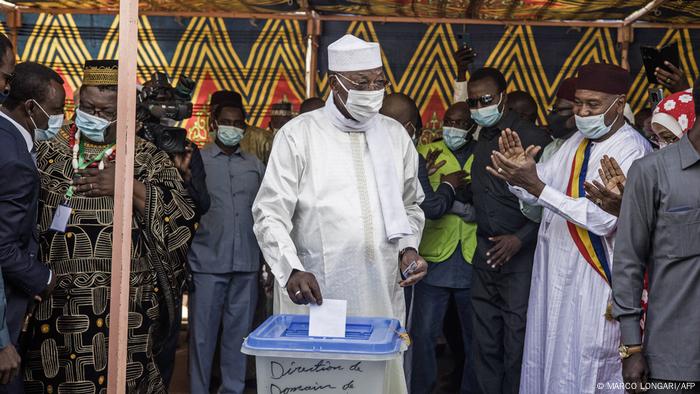 Chad's covert coup
Chad's Idriss Deby, seen here casting his vote, had just been reelected for a sixth presidential term when he was shot and killed in April during clashes with rebels. His rule was marked by human rights abuses, corruption and nepotism. After his death, army generals installed his son Mahamat as the country's transitional leader, in what many have called a "dynastic coup."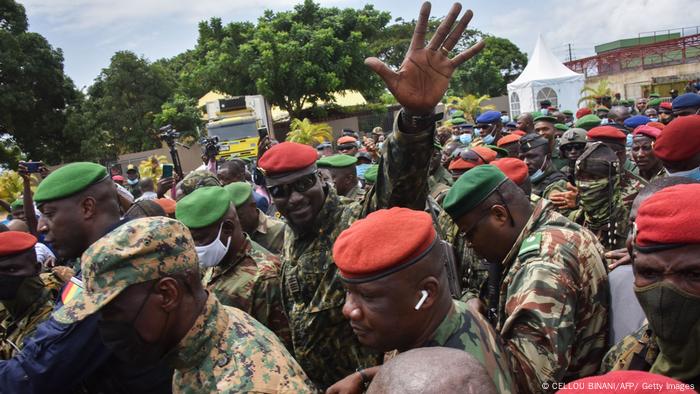 Coups, coups and more coups
Mamady Doumbouya (center, waving) of Guinea is just one of the military leaders who forcibly took power in 2021. Earlier this year, Mali's military staged its second coup in nine months. In Sudan, armed forces booted civilian leaders from a power-sharing agreement and declared a state of emergency in October, triggering mass protests.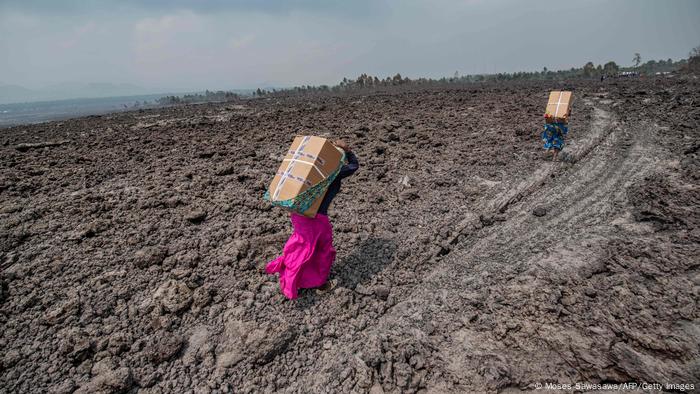 Caught by surprise
When Mount Nyiragongo in Congo erupted in May, hundreds of thousands of people living at the foot of the volcano suddenly had to flee. More than 3,000 homes were reduced to ashes. The observatory charged with running an early warning system said the government had failed to provide sufficient funding to monitor the mountain.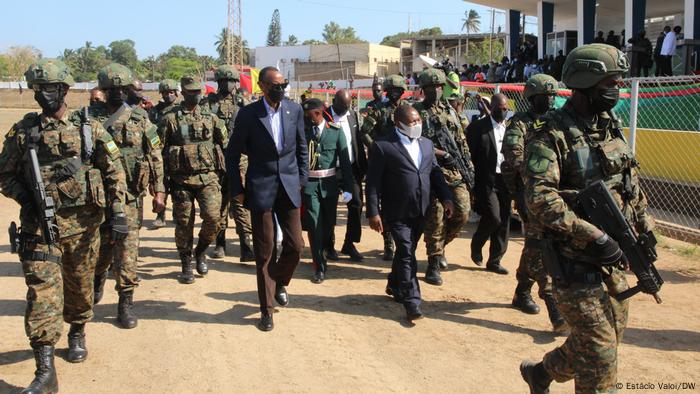 Joint operations in Mozambique
In September, Rwanda's president, Paul Kagame, (center left) visited Rwandan troops who had joined the fight against Islamists in Mozambique's northern Cabo Delgado province. During the visit, Mozambique's president, Filipe Nyusi, (center right) praised the "solidarity" of Rwandan forces. Soldiers from the Southern African Development Community (SADC) are also taking part in the joint operation.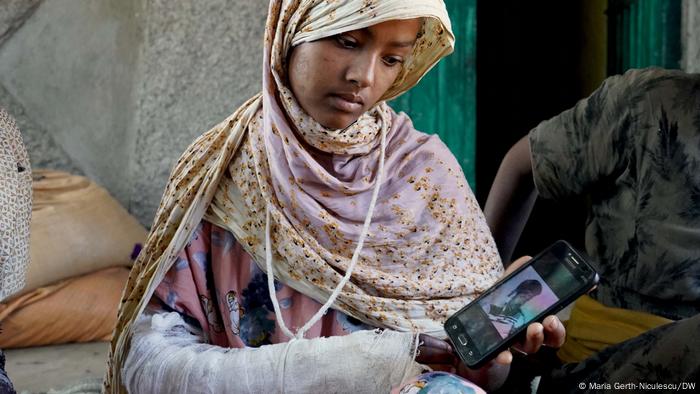 Civilians suffer in Ethiopia's civil war
In Ethiopia, hopes are fading of reaching a cease-fire before the end of the year between the government of Prime Minister Abiy Ahmed and Tigray fighters. The civil war, which started in November 2020, has left thousands dead, more than 2 million people displaced and seen many civilian causalities, like this 17-year-old girl.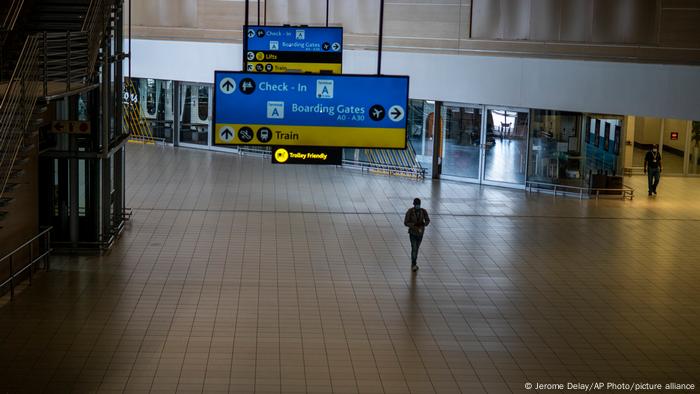 South Africa's isolation
South Africa has been cut off from many parts of the world. After scientists in the country registered the new omicron variant at the end of November, more than two dozen nations suspended flights from South Africa. While some nations, such as the United Kingdom, have since lifted their ban on South African travelers, it's still in place in many others.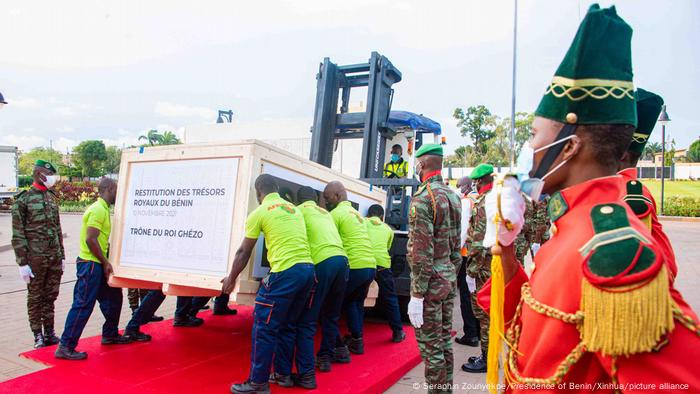 Celebrated return of looted art
2021 marked a turning point in the restitution of African cultural heritage. France, Germany, Belgium and the Netherlands are among those countries who have started returning objects stolen from former colonies, or promised to do so. In Benin, the return from Paris of the throne of King Ghezo of Dahomey was celebrated with military honors.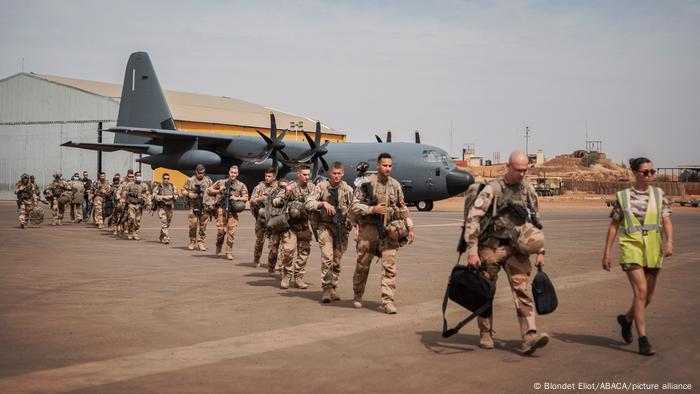 As France withdraws, Mali takes charge
France has handed control of its Timbuktu base in northern Mali to the Malian military after nine years fighting Islamist insurgents in the region. France has said it would withdraw more than 2,000 troops from the Sahel by 2022. In a DW interview, Mali's foreign minister said he wanted an open and constructive dialogue with France but that Mali needs to be equipped to take command.
A great year for African literature
It was a good year for African writers. Zimbabwean author Tsitsi Dangarembga (pictured) was awarded the annual Peace Prize of the German Book Trade, Senegal's Mohamed Mbougar Sarr picked up France's prestigious Prix Goncourt and South African author Damon Galgut won the Booker Prize for fiction. To top it all off, Tanzanian author Abdulrazak Gurnah won the Nobel Prize for Literature in 2021.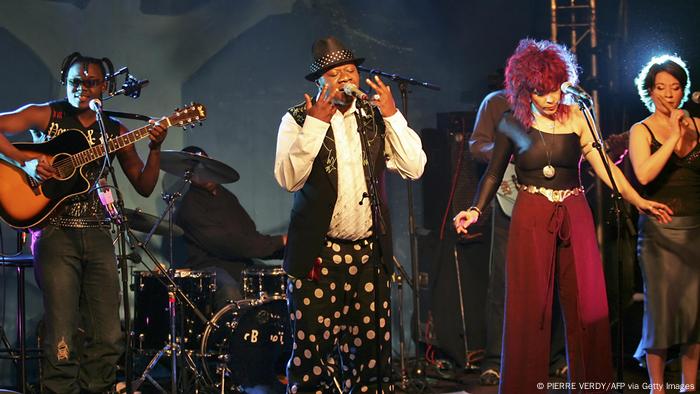 Let's dance
Africa rumba is beloved throughout the continent. But for the Congolese, both in Congo and the Republic of Congo, rumba is more than the music — it's a way of life marking celebration and mourning. That UNESCO has now added Congolese rumba to its intangible heritage list, five years after the death of iconic Rumba musician Papa Wemba (pictured here in 2006), sparked delight in both countries.
AMN/News Agencies/Africa.