The University Teachers Association of Ghana (UTAG) has served notice it will resume its industrial action by Friday if government fails to shift its position in finding solutions to their concerns.
The university lecturers first declared strike in August this year over the refusal of government to respect the terms of their conditions of service agreed upon in 2012.
The 2012 Single Spine package put entry-level lecturers on a salary of $2,084 while the current level puts lecturers' salaries around $900. The agreement has not been respected over the years.
Despite the assurances by government to call off the strike and return to the negotiating table, the teachers say government appears intransigent with its position after they called off the strike.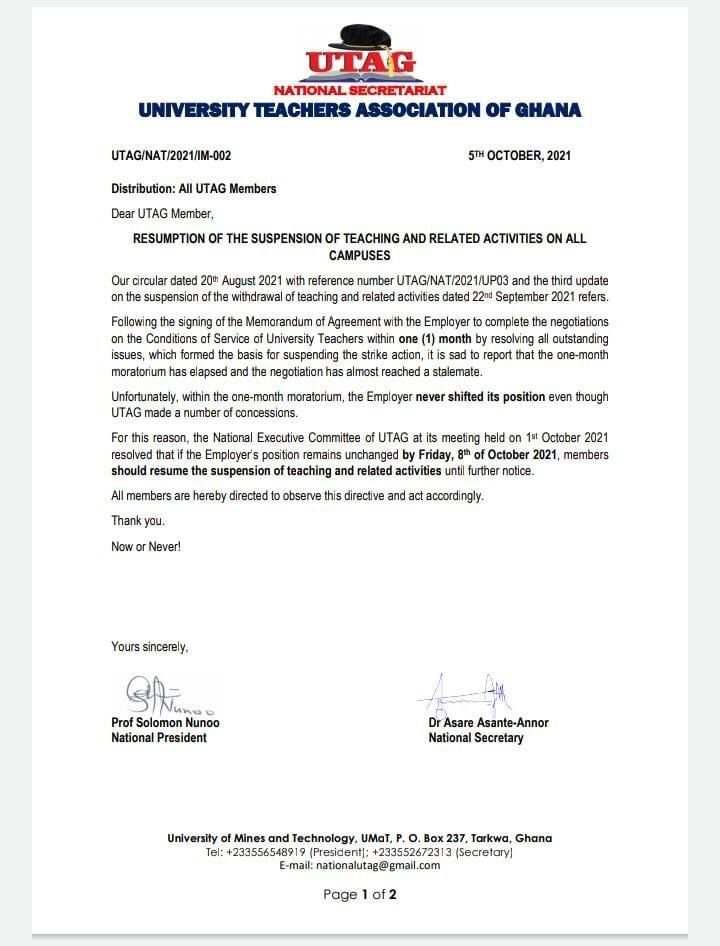 AMN/News Agencies.